♡ ouran highschool host club ♡
gallery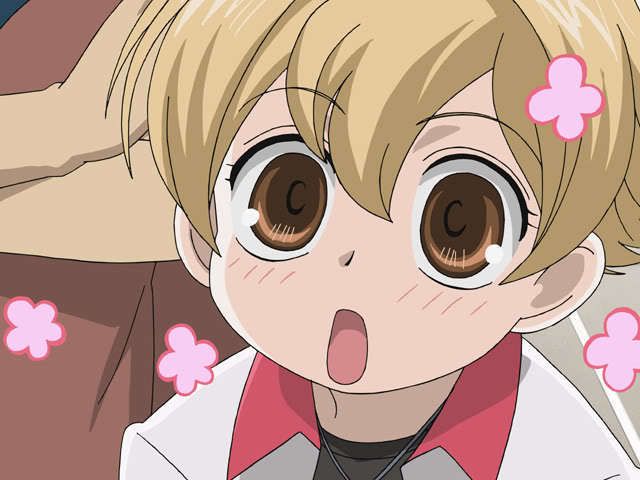 japanese voice actor:
saitō ayaka
english voice actor:
luci christian
actor:
chiba yūdai
character profile:
the oldest boy in the host club, whose specialty is his inherent cuteness. he often goes by 'honey.'
he eats all things sweet and is an optimist to a fault! you can often see him tugging around his stuffed rabbit, usa-chan.
even though he may not seem it, he is a world-renowned martial arts champion!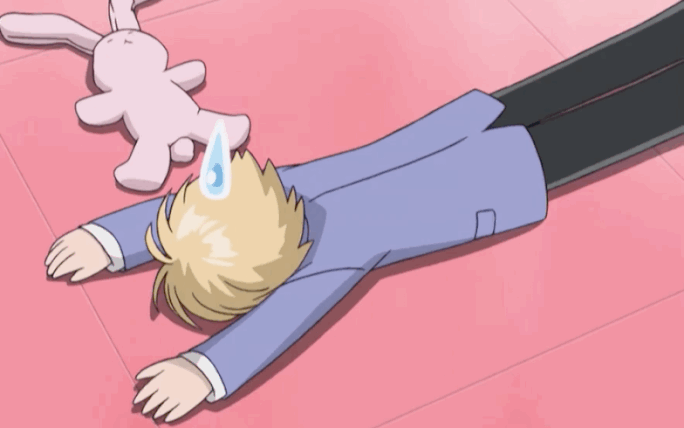 favorite quotes:
"A person who can't care about himself can't protect anyone, I think."
"I like people who put in effort, even if they're not good at it!"
"I can handle it! Please don't take away my cake!"
"Haru-chan, am I a bad person? I just don't understand why God hates me. What have I done?"
stats:
nickname: honey
birthday: 2/29
age: 17/18
height: 148 cm/180 cm
blood type: AB
job: student
trivia:
the first host to get married
flowers float around his head when he speaks, except when being serious/confused/angry
best friends with mori, his cousin & protector
his rose color is pink, representing trustworthiness and affection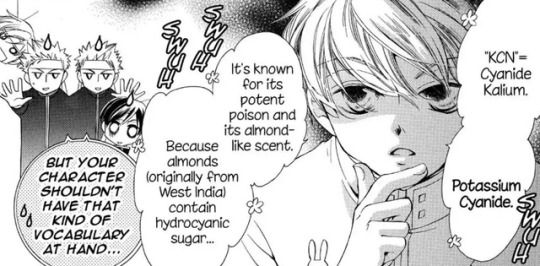 why i love them:
honey has been one of my favorite characters for almost a decade now. ouran was one of my first animes i ever consciously sought out, along with free! & pretty cure. i latched onto him for basically no reason, other than the fact he's cute!

that character archetype has haunted me throughout my love for anime & manga, i always seem to be drawn to the cutesy, more often blonde than not, characters (who tend to have darker backstories, e.g. ramuda).

to this day, i still love him. his character may not be the most complex, but it's a shōjo! i fall victim to honey's cuteness and i am proud to say it. sometimes, childhood anime crushes stay with you forever.

it's crazy to think about the fact that i'm his first canon age right now, and i've loved him since i was 10...